The administrative regulation 922 KAR 2:240 establishes the requirements for an individual to obtain a Kentucky Early Care and Education Trainer's Credential. Credentialed trainers promote high-quality professional development resulting in a transfer of learning and positive outcomes for young children and families. Training provided by a credentialed trainer meets the requirements for child care licensing, ALL STARS Quality Rating System, Commonwealth Child Care Credential renewal, and the Trainer's Credential Renewal.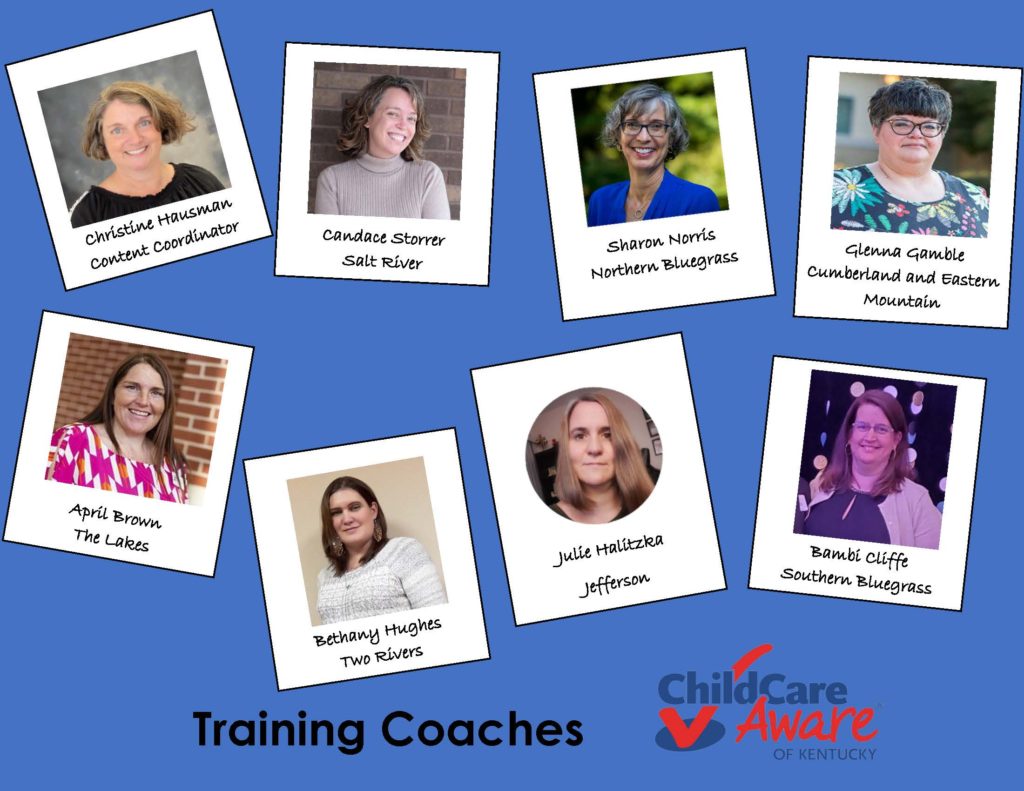 Got questions? Contact the Training Coach in your region. Coaches are available to:
✔️ Guide potential trainers through the application process
✔️ Assist Kentucky Credentialed Trainers with instructional design and development


Where is the online application located?
Initial and renewal applications are located on ECE-TRIS. Log into your account and locate Trainer Credential Applications.
Don't Have an ECE-TRIS Account?
Register online to create an account.



Locate a Credential Trainer
Locate approved trainers in your region or statewide by visiting the Trainer Search area in ECE-TRIS
Steps to Becoming a Credentialed Trainer
02
ECE-TRIS Data Entry Training
This course meets the requirement for the cabinet's designated database training and must be completed by all potential trainers. Visit ECE-TRIS for registration instructions.

💻 Training can be taken in any order
Frequently Asked Questions:
Applications are reviewed monthly on first-come, first-served bases.
A credential must be renewed every three (3) years prior to the expiration date issued on the credential.
Please upload all requested documentation onto your original (follow-up) application or contact your regional training coach for assistance.
Renewal
You must complete the renewal requirements specific to the credential you hold and complete an online application. How to renew a credential.
Expired credentials cannot be renewed. You will be required to reapply, as an initial applicant and retake Fundamentals of Effective Training (FET) and Introduction to Resources in Kentucky for Early Care and Education Trainers.
* See Policy Clarification
Visit https://tris.eku.edu/ece and go to trainer credential applications. Complete the application and then save and submit.
Trainers wishing to update their credentials to a higher level must complete an online application and upload supporting documentation to meet the requirements for the requested level update.
* Please mark the application as update and not renewal.
Additional Questions
Area must be clearly and specifically stated, broad topics will not be reviewed.
Area must be pertinent to early care and education.
Area cannot be the same as a

Core Content Subject Area

.
Review Policy Clarification-Child Development Course. An early childhood education course that doesn't have development in the title will not meet this requirement. A course description from the college/university can be submitted for review.
No, a trainer has to go through the local KCTCS or college/university that has an early childhood program to obtain approval to award CEUs. You should contact the Continuing Education department of the institution for specific requirements.
State regulation 922 KAR 2:240 defines "the concepts and principles that explain how adults gain knowledge and skills that result in relatively long-term changes in attitude and behavior."
Yes, a college course does count if completed during the 3 years a credential is active and is in early childhood. Each college credit hour equals 15 training credit hours.
Owners, Directors, or employees may not train an employee of the same child care center or family child care home. A trainer employed by an organization that manages multiple early care and education sites may train all participants as long as the trainer's address is not the same as the training participants. This does not include the staff of a child care center authorized by 42 U.S.C. 9831-9852 (Head Start). See Policy Clarification- Training Own Staff.
Informational

Documents
Policy Clarifications
Credentialed Trainers
To receive important information regarding your credential, please ensure your email address is up-to-date. Email updates can be sent to trainerscredential@lsv.uky.edu and don't forget to update your ECE-TRIS account. Log into ECE-TRIS and update using Manage My Personal Information.
Updates from the Division of Child Care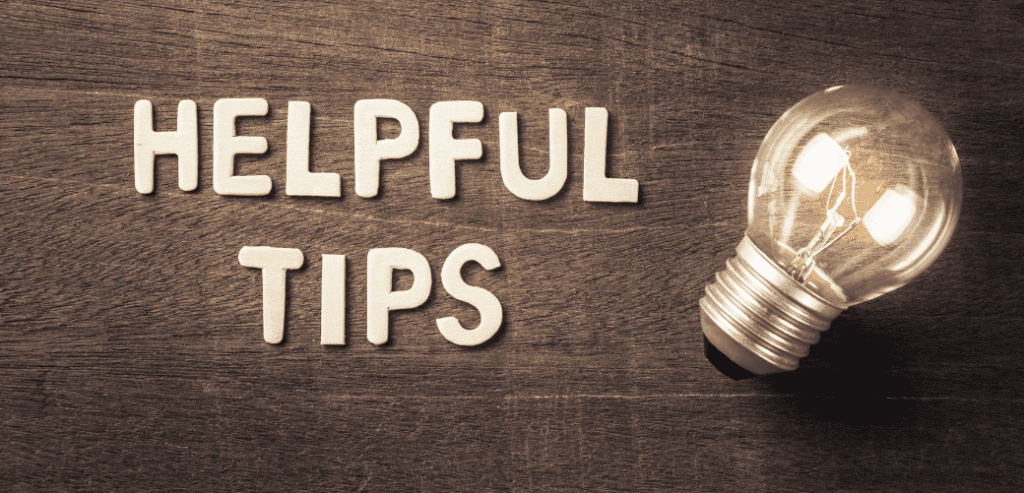 2021 Regulation Changes Tip Sheet
Highlights regulatory changes for Kentucky Credentialed Trainers
Professional Development for Trainers
Did you know we have a series of courses for trainers that meet the requirement for how to train other adults and other hours, called Beyond Fundamentals? To learn more about this series visit HDI Learning.
Join the Trainer's Facebook Group
Join the Training Coaches in a private Facebook group specifically designed for Kentucky's Credentialed Trainers to connect. Also, you will be kept up to date on training announcements and the latest Division of Child Care updates. Visit www.facebook.com/groups/1884401974955801.
Join the Trainer Connections Group
Trainer Connections are a series of ongoing events planned for Trainers, by Trainers, and held throughout Kentucky. They are opportunities for Trainers to get together, share resources, ideas, and network. Trainer Connections may be hosted online or in-person in various regions based on the needs of each community of Trainers. Unable to make it? All sessions are archived. Visit HDI Learning and add FET: Trainer Connection Online Community to your cart. Check out, explore the archives, and learn.
Read the Trainer Talk Newsletter
Trainer Talk is an electronic newsletter published quarterly and distributed via email to all ECE Credentialed Trainers. It is written and edited by Training Coaches and contains news, notes, and brief articles of professional interest to trainers, as well as a calendar of upcoming/future professional development opportunities.

Trainer Talk: April 2022 Edition  

Trainer Talk: January 2022 Edition  

Trainer Talk: October 2021 Edition