If history has taught us anything, you must keep learning and moving forward, or you may fall behind. Whether starting your training journey or being a seasoned veteran, there is always room for growing and learning. So, join us at the Institute and continue your training journey by learning more about designing for equity, engaging learners, memory retention, etc. If you're focused on moving forward, strengthening your knowledge and skills, and connecting with other trainers—this is an opportunity you do not want to miss.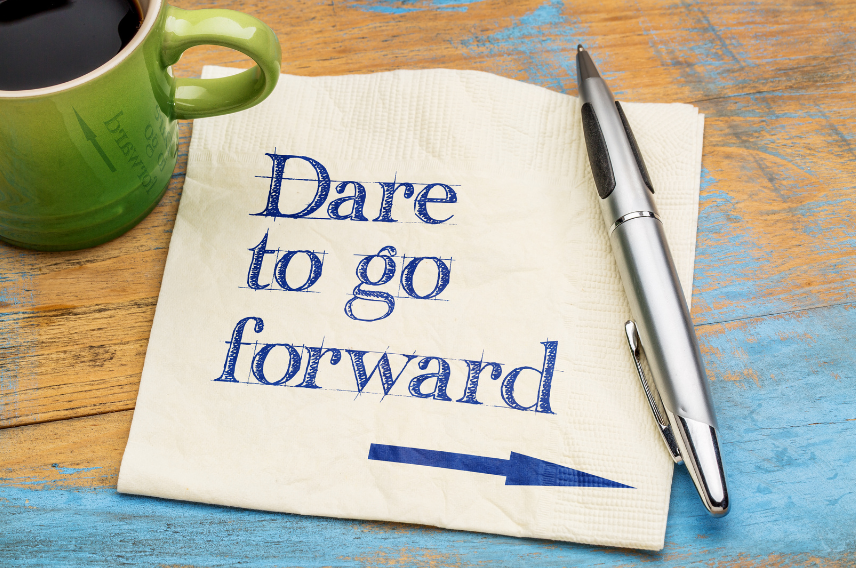 Trainers Institute: Testimonials
"Thank you for the opportunity to learn new tools and share (engage) meaningful training with others."
"The professionalism of the trainers inspire me to 'be like them'. Thanks for an excellent experience."
"I am confident that I have valuable information that will make future trainings more effective … excellent as always."
---
Pricing
One Low Price for the Entire Institute!
Want to learn more about how to register? Take a few moments and view this brief video.
📌 Registration available from February 13th – April 14th, 2023
💻 Group registration available
💳 Mastercard and Visa accepted
Session Levels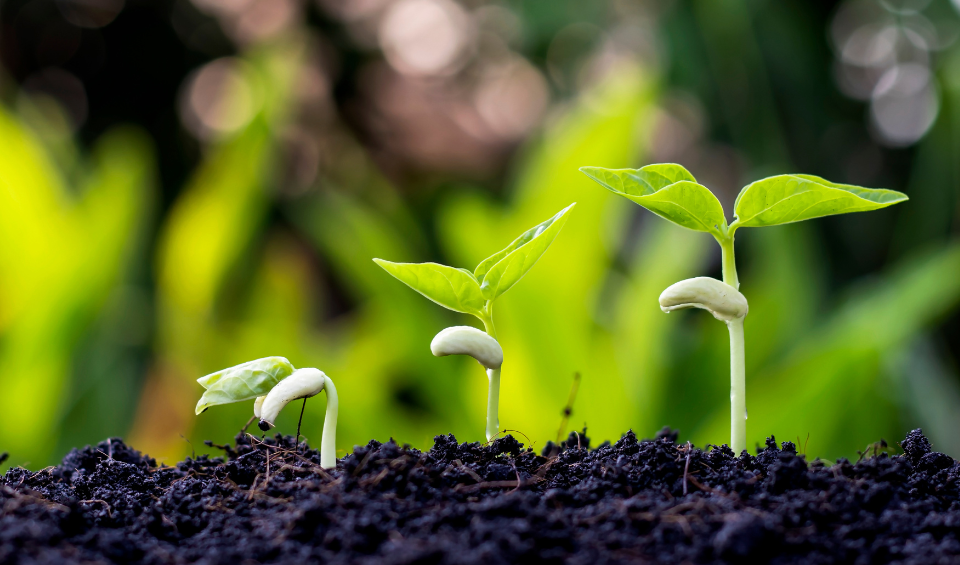 Session levels are an easy way for participants to find the right session.
---
Session Descriptions: May 1 –
5
Monday, May 1: 2:00 PM – 4:00 PM EST
(Re)Designing Equitable Online Assignments, From Back to Front
Kevin Kelley
Session Level: Initial
Training hours: 2.
0
Over four fast-paced micro-shop sessions, you will use strategies from the Design for Learning Equity framework to design or redesign an online assignment. In each 20-minute micro-shop, the facilitator will introduce a variety of potential strategies to achieve specific equity goals. You and your colleagues will then select the most relevant strategies to address equity issues in your own classes, share your own strategies, identify at least one strategy that you intend to use after the session, and complete a plan. The four micro-shops will follow the backward design model, beginning with the assessment and ending with instructions. When it's all over, you will have completed the first phase of (re)designing an online assignment with equity in mind…from back to front.
Learning Outcomes-Participants will be able to:
💡 Discuss strategies for increasing equity related to reviewing content for an assignment (e.g., sharing multiple perspectives, using Open Educational Resources).
💡 Identify ways to increase learning equity during assignment-related interactions (e.g., student-student peer review, teacher-student feedback).
💡 Investigate methods to increase learning equity in how students complete and submit their work, and how they (the teacher) review and score that work.
💡 Explore an expanded Transparent Assignment Template to create equity-focused assignment instructions.
Kevin Kelley
Lecturer Faculty, Author & Consultant
Kevin Kelly, EdD, teaches online courses as a Lecturer in the Department of Equity, Leadership Studies, and Instructional Technologies at San Francisco State University, where he previously served for 13 years as the Online Teaching and Learning Manager. He works with colleges and universities as a consultant to address distance education, educational technology, and organizational challenges. Kevin co-authored with Todd Zakrajsek the 2021 Stylus book, Advancing Online Teaching: Creating Equity-Based Digital Learning Environments.
Tuesday, May 2: 10:00 AM – 11:00 AM EST
The Case of the Disengaged Learner


Cara North
Session Level: Initial
Training hours: 1.0
We've all been there or seen it in the wild: someone, somewhere, completely disengaged from their learning. How do we solve this common problem? In this interactive workshop, you will team up with a virtual sidekick to solve the mystery of the learner's disengagement. You'll leave the session with a better understanding of how to design learning experiences that keep people curious and motivated.
Learning Outcomes-Participants will be able to:
💡 Define learner engagement.
💡 Describe three constructs of learner engagement: behavioral, cognitive, and emotional.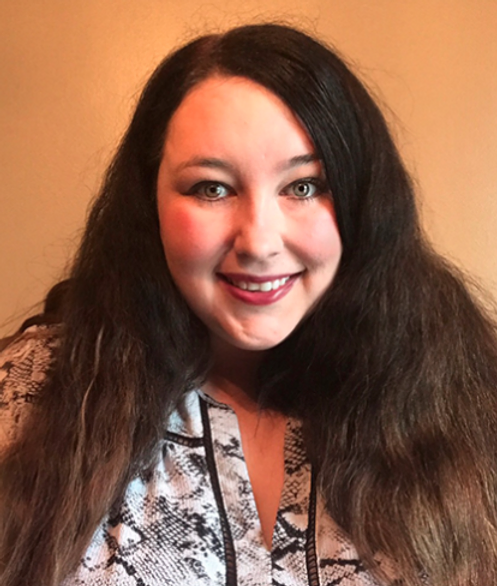 Cara North is the founder and chief learning consultant at The Learning Camel. She also is an adjunct faculty at Boise State University in their Organizational Performance Workplace Learning program.
Tuesday, May 2: 2:00 pm – 3:00 PM EST
Feel Good, Lead Better


Michell Clark
Session Level: Intermediate
Training hours: 1.0
In this session, Michell will leverage psychology, sociology, and his professional experiences to illustrate how a team culture that emphasizes individual wellness will inherently create space for better work and better results. He will offer data-driven, actionable insights into how people in an overwhelmed and underpaid field can make space for self-care despite the constraints that they are navigating. He will send attendees home with an optional affirmation exercise to help reinforce the value of the work they and their team are doing.
Learning Outcomes-Participants will be able to:
💡 Relate how making space for self-care will improve work quality and work results.
💡 Build consistent self-care habits despite the constraints of busy schedules and limited resources.
💡 Leverage the psychological theory of affirmation to reinforce the value of the work that you are doing.
Michell C. Clark is an entrepreneur, author, and public speaker who empowers mission-driven human beings to better themselves while bettering the world around them. Post-grad he honed his skills as a writer and researcher for brands and cultural institutions including the National Museum of African American History and Culture. He is deeply invested in leveraging his platforms, access, and skillset to build community. He resides in Brooklyn, New York with his wife, Duanecia, and their daughter, Ada.
Wednesday, May 3: 10:00 am – 11:30 AM EST
5 Simple Tips for Interactive and Engaging Online Training


Dr. William Brantley
Session Level: Intermediate
Training hours: 1.5
Are you looking for ways to make your online training more engaging for your audience? Do you wish you had a toolbox of techniques to create highly interactive online sessions? In this session, Dr. Brantley will share his five best practices from his two decades of online teaching and training. First, learn how to use the storytelling techniques from award-winning podcasts to create your training content. Second, practice improvisation techniques that will help improve your online stage presence. Third, use the latest neuroscience discoveries to fight "ZOOM fatigue" and recreate the in-person experience online. Finally, use pre-work activities to engage your participants before they go online, so they are ready for robust discussions in your sessions. All these methods work on any online platform and require little preparation.
Learning Outcomes-Participants will be able to:
💡 Explain how to design engaging online course content using podcast storytelling methods.
💡 Demonstrate methods to encourage online audience interaction with the instructor, content, and fellow participants.
💡 Describe how to set the stage for maximum participation in online training sessions.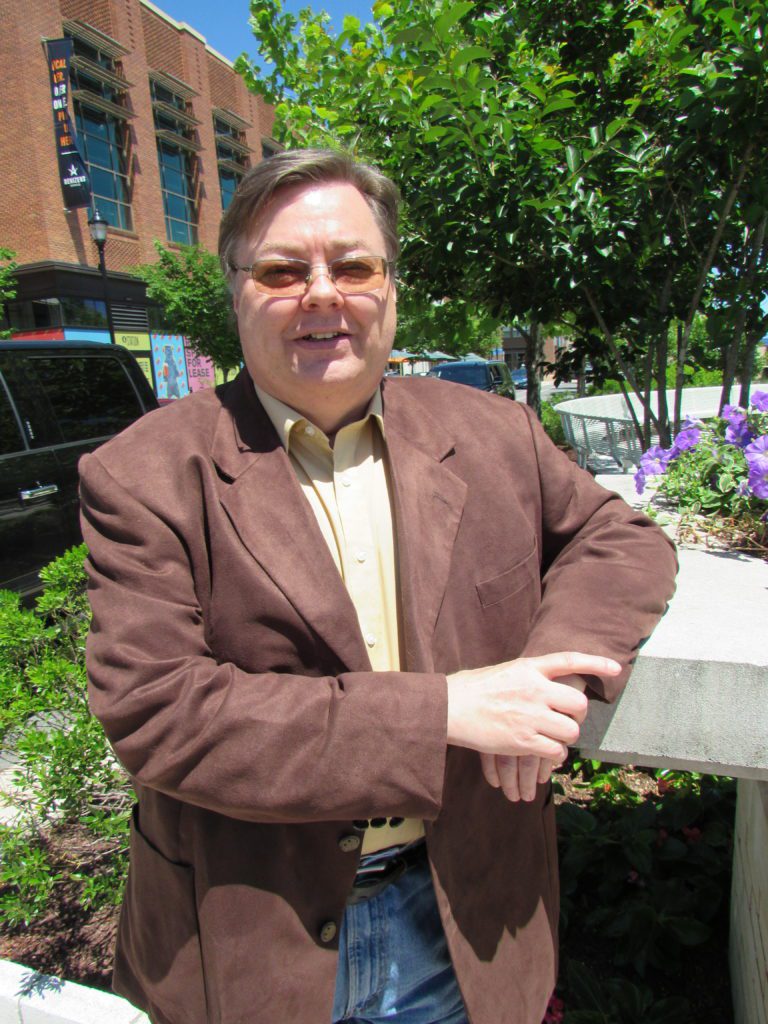 Dr. Bill Brantley is the President and Chief Learning Officer of Brantley Advanced Social Science Applications (BAS2A). Dr. Brantley was awarded the 2019 Emerging Training Leader by Training Magazine and is a Certified Professional in Talent Development, a Certified Professional in Training Management, and a certified data scientist. He is a certified Project Management Professional, a certified agile project manager, an accredited professional in business analysis, and is certified in Disciplined Agile Project Management. He has completed over 200 hours of coaching training from the Neuroleadership Institute, the American Confidence Institute, emotional intelligence coaching, and the Global Team Coaching Institute. Dr. Brantley is an adjunct faculty member for the University of Louisville (20+ years) and the University of Maryland (10+ years). He is the author of "The Persuasive Project Manager" (2019), "Four Scenarios for the Future of the Federal Government" (2019), and "Strategic Career Reinvention" (2022).
Thursday, May 4: 10:00 AM – 11:30 AM EST
ABC, 123: Use Audio and Visuals for Memory


Dawn Griffin, Julie Halitzka, & Patti Singleton
Session Level: Initial
Training hours: 1.5
Have you ever had a song stuck in your head or seen an image and associated it with something specific? Audio and images are great tools trainers can use to help support memory and training retention. During this interactive training you will learn how to use audio and images to convey messages, share ideas, and teach content. Participants will be introduced to best practice strategies and how to use images and music in trainings.
Learning Outcomes-Participants will be able to:
Participants will:
💡 Recognize the effect that images and music have on memory.
💡 Identify at least 3 ways to add audio and images to your trainings for memory retention.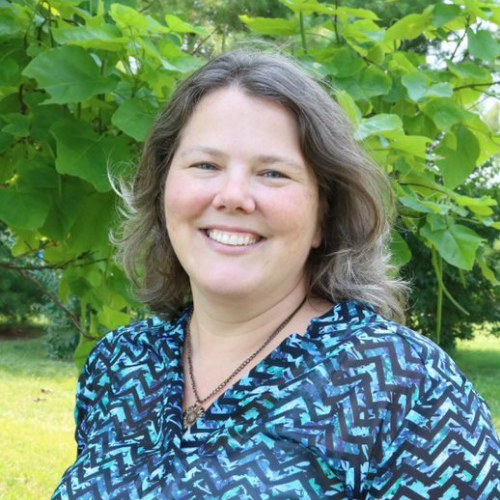 Dawn Griffin
Instructional Design Coordinator
Human Development Institute, University of Kentucky
Dawn Griffin has been a champion for quality in early care and education for decades. Her experience has been in the classroom and continued as a regional coach, promoting best practices for childcare centers and trainers. Dawn now serves as an Instructional Designer with the Human Development Institute, developing learning content to build the capacity of the community we serve.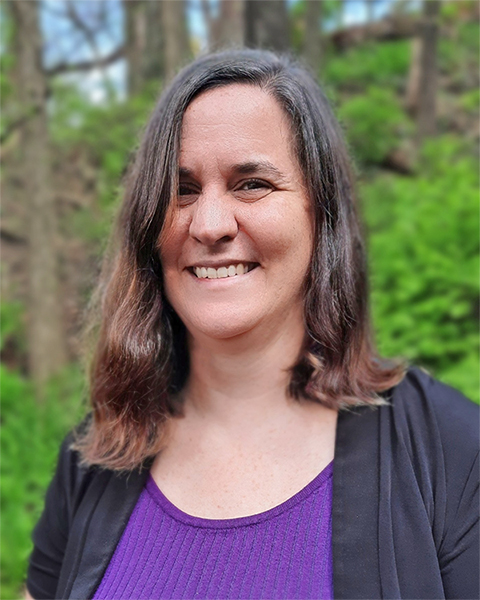 Julie Halitzka
Training Coach
Human Development Institute, University of Kentucky
Julie Halitzka is a Level 5 Credentialed Trainer, with an Infant and Toddler CDA and has completed her MS in Early Childhood Studies specializing in Administration, Management, and Leadership at Walden University. She holds a Bachelor's degree in Music and her MDiv in Worship. She has ten years of experience in early childhood education, serving as a Lead Teacher and Site Director. Julie is great with technology and websites and spent time as a full-time web developer with a specialty in web design and usability. She has provided higher education classroom A/V Tech and online course development support and has been part of technology teams live streaming in-person events.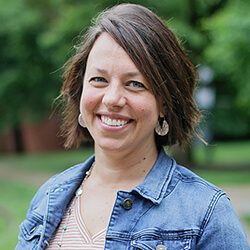 Patti Singleton
Director of Professional Development
Human Development Institute, University of Kentucky
Patti Singleton is a Division Director at the Human Development Institute, University of Kentucky. She leads Institute-wide professional learning initiatives. Patti has expertise in instructional design, digital accessibility, storytelling, and strategic planning.
Thursday, May 4: 2:00 PM – 3:00 PM EST
What Does the Data Really Say: Exploring Training Outcomes and Assessments.


Cara North
Session Level: Intermediate
Training hours: 1.0
How do you know if someone can apply the content of a learning experience to their work? Too often, training professionals fall short and write bad assessments, ask the wrong evaluation questions, and don't set key outcomes. It can be overwhelming to consider all these factors while creating content. Join this session to see how mapping outcomes assessments, and evaluation can help your content be more targeted and measurable.
Learning Outcomes-Participants will be able to:
💡 Determine assessment criteria based on the needs of the organization.
💡 Identify questions to ask prior to the design of learning experiences.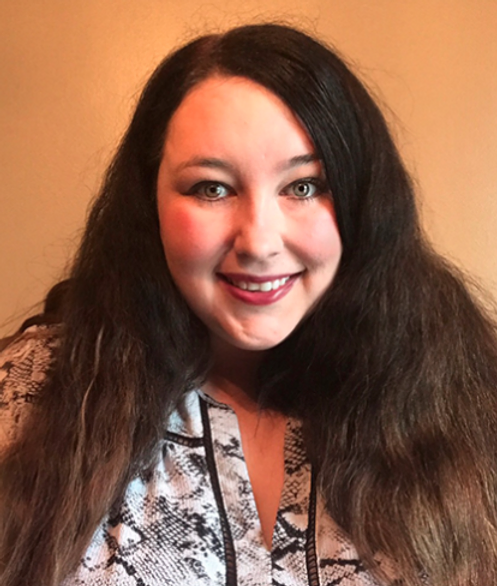 Cara North is the founder and chief learning consultant at The Learning Camel. She also is an adjunct faculty at Boise State University in their Organizational Performance Workplace Learning program.
Friday, May 5: 10:00 AM – 11:00 AM EST
Thriving Through Change



Amy Posey
Session Level: Initial
Training hours: 1.0
How do you feel about change? For most people, it is a huge source of stress, confusion, and distraction. It evokes strong emotions and can pull us away from feeling confident and in control with our work. But change is a constant, so how do we adapt to living in our current, constantly changing work environment? In this session, learn how your brain responds to change and how to be more effective in adapting to change.
Learning Outcomes-Participants will be able to:
Participants will:
💡 Understand what happens to your brain during change. Learn the 4 brain networks involved.
💡 Lead yourself through change and become less emotionally charged through practicing the 3 steps of regulation.
💡 Know how others will respond to change and use the 3 methods to lead others effectively to become more adaptable to change.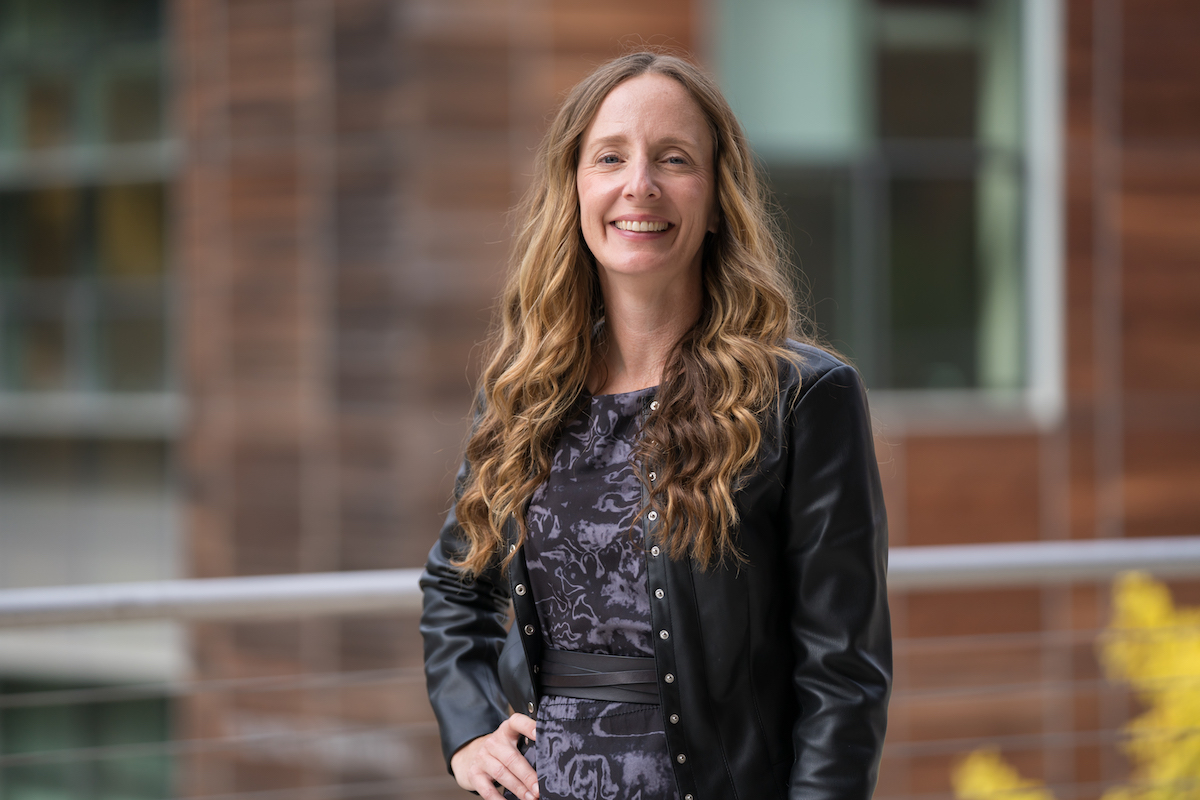 Amy Posey has spent the last 20+ years speaking about human performance @ work. She is an author, facilitator, and business leader who uses her understanding of applied neuroscience to uncover better ways of working. Based in Silicon Valley, she has facilitated and worked with Fortune 500 companies around the globe.
Ways to Connect Throughout the Year!
Join the Training Coaches in a private Facebook group specifically designed for Kentucky's Credentialed Trainers to connect. It's a great place to find training tips, tools, resources and updates from the Division of Child Care.

Visit www.facebook.com/groups/1884401974955801 or connect using the button below.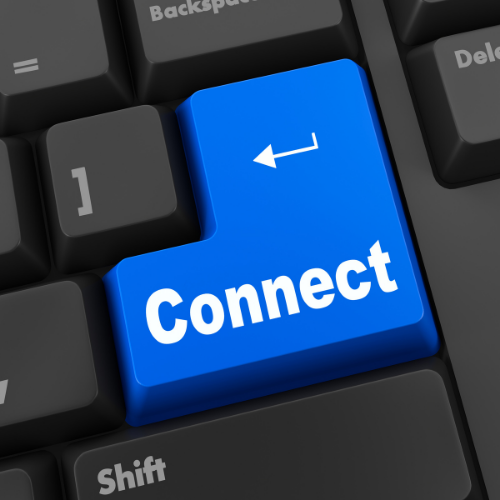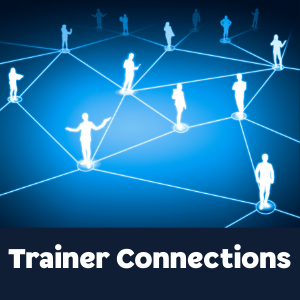 Trainer Connections are a series of ongoing events planned for Trainers, by Trainers, and held throughout Kentucky. They are opportunities for Trainers to get together, share resources, ideas, and network. Trainer Connections may be hosted online or in-person in various regions based on the needs of each community of Trainers. Unable to make it? All sessions are archived.
Visit http://www.hdilearning.org/product/fet-trainer-connections-online-community/ and add FET: Trainer Connection Online Community to your cart. Check it out, explore the archives, and learn.
For more information contact your local Training Coach.
---